his slowly uncoupling world
silent in her crimsoning. the space between
a line. and a heartbeat pull. thump.
thump. thump.she draws from it
in habit. a stroke
like rouge across. which she absently tongues.
clean.
black in deep red
a bisecting line. of red and sound
of water
in the dark. strip
emerges body. furls
hesitation before the door. silence
blooms into
twin craters. volcanic ash. piercing
human noise
return. this time
a shatter. like myth making
flush. where the waiting
had been. atrophied
she. comes resurgent.
prodigal. libidinous.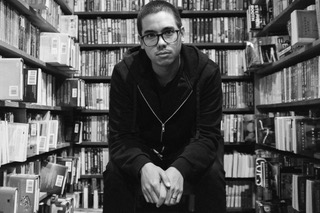 Zack Corpuz is a senior at the University of Colorado Boulder, where he studies Creative Writing and Communication.